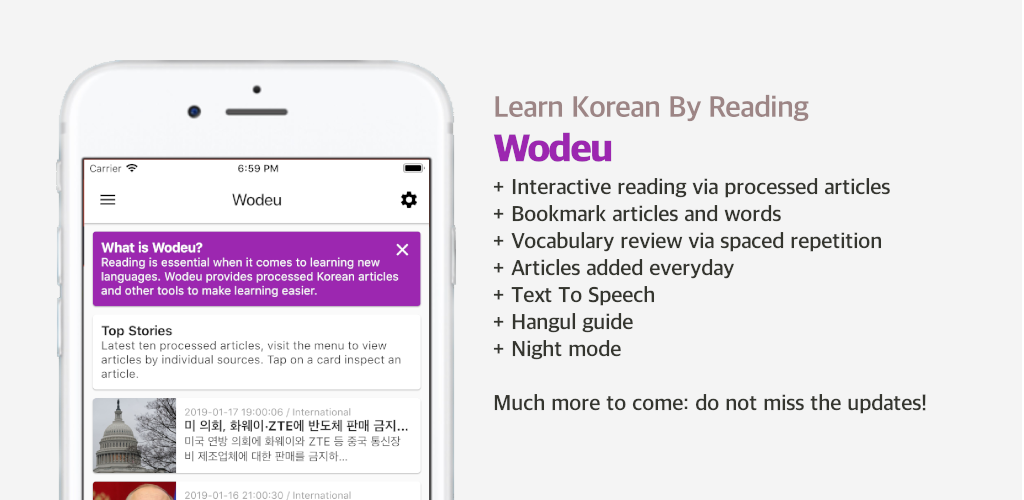 What is Wodeu?
Wodeu makes interactive reading possible by analyzing and processing Korean articles from the web.
Beta Release
Wodeu is now officially in beta for Android users (check out the Google Play Store)
Updates are constantly pushed out and a full release will hopefully be available in January 2019 for both Android and iOS users.